About / Contact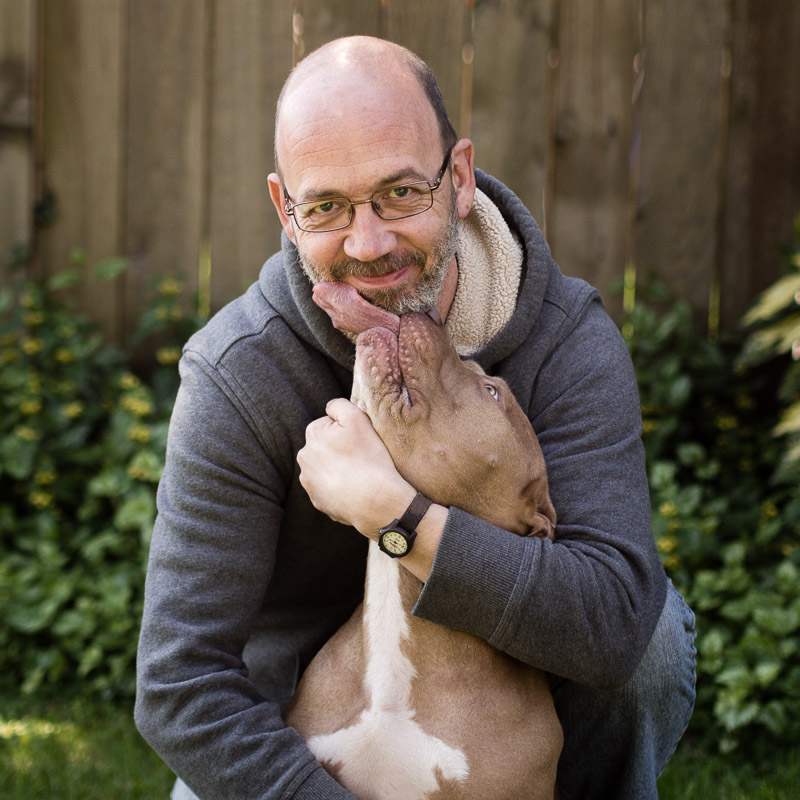 ---
Your dog in your home, in your backyard, at the beach, at the dog park!
All breeds. All temperaments. Any number of dogs simultaneously.
Hi, my name's Steve and I love dogs. I love living with them, playing with them, training them, and photographing them.
I am a constant student of dog behaviour. I've managed two training schools and a kennel of 30 show dogs as well as my own business specializing in fear and aggression problems. I continue to help dog owners on Southern Vancouver Island understand and work with their dogs' behaviour.
When I photograph dogs, I try to capture their dignity and intensity, as well as their humour and playfulness.
I am available by appointment in Victoria and southern Vancouver Island. I take occasional trips to Vancouver and the Lower Mainland.
Please contact me at:
steve@stevebarker.ca
250-882-9762
---